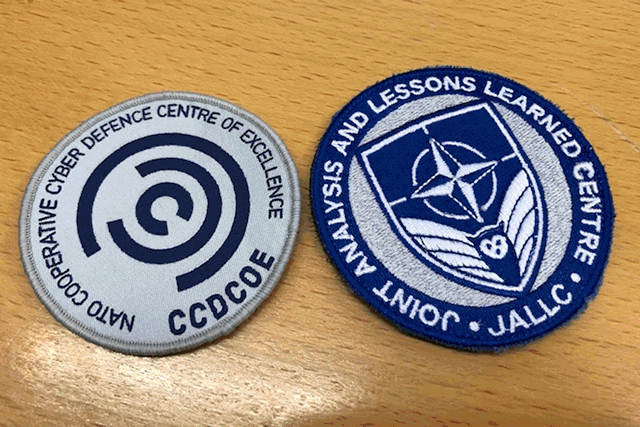 As one of the last stops in a very busy year for the JALLC's Advisory and Training Team (JATT), our team of instructors travelled to the fortified city of Tallinn, Estonia, at the end of December to provide the staff at the NATO Cooperative Cyber Defence Centre of Excellence (CCD COE) with a tailored three-day course on Lessons Learned (LL).
The Cyber domain is one of the new domains introduced in the Alliance alongside the traditional military domains of Air, Land, and Maritime to reflect the current changed global security threat environment (note that two new domains were added: Cyber and Space). The Cyber domain is growing in importance for NATO in this new technological era and the CCD COE's role in the respect is growing likewise. As such, the CCD COE is expanding its ambitions as a learning organization and invited the JATT to train their staff in the NATO LL Capability.
The aim of the course was to not only provide training on LL, but also to advise and support the CCD COE in its endeavor to implement a robust functional NATO LL Capability. The staff were keen to learn how they can begin to use the NATO LL Capability and share knowledge with the Cyber Community on all things related to the Cyber domain and Cyber defence through the NATO Lessons Learned Portal.
---