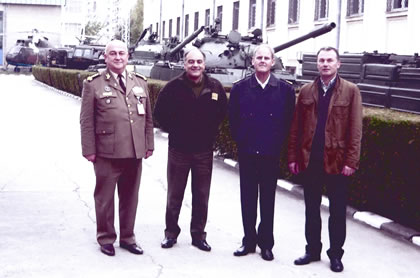 From November 11 to November 21, 2013, is being conducted the 1th specialization Course in Lessons Learned domain at The National Defence University "Carol I" (NDU) in Bucharest.
This event is organized by the Training and Doctrine Directorate ROU Armed Forces.
It is a joint event and the participants are from all services of ROU Armed Forces in total 12 students. This course was designed to provide to the students a generic and holistic view about this theme due to the high interest that Romanian armed forces are giving to the subject. Upon a request, JALLC provided the assistance by deploying (11-13Nov) COS, Col Jorge Gomes PRT A and his military analyst Cdr Mike Kleibaum GER N that were in NDU delivering lectures related with Lessons Learned process in NATO and associated subjects. This was one more opportunity that JALLC Analysis Training Team (JATT) had to facilitate/assist this kind of events in NATO.
---