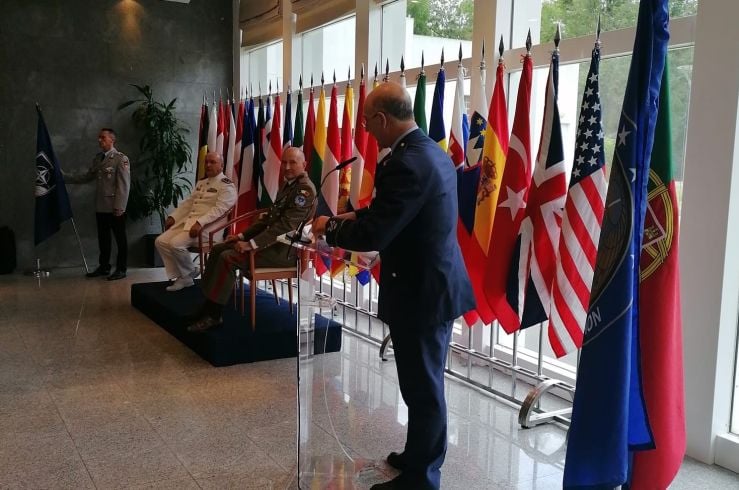 On 21 June 2022, the Joint Analysis and Lessons Centre (JALLC) celebrated the change of command from Brigadier General Bogdan Cernat (Romanian Army) to Commodore Fernando Artilheiro (Portuguese Navy).
The JALLC forms part of Allied Command Transformation (ACT), one of NATO's two Strategic Commands. Located, since 2002, in Lisbon, Portugal, the JALLC contributes to NATO's Warfare Development and wider transformation through its activities, ensuring the Alliance remains relevant and ready in the ever changing global security threat environment. Over the past twenty years, the JALLC has been NATO's lead agent for monitoring and supervising the NATO Lessons Learned Process, whereby Lessons and Best Practices are captured, analysed, and used to transform NATO. Portugal has a long term relationship with NATO as one of the founding members and Host Nation to the JALLC for the past 20 years and remains committed to the Alliance and to the JALLC.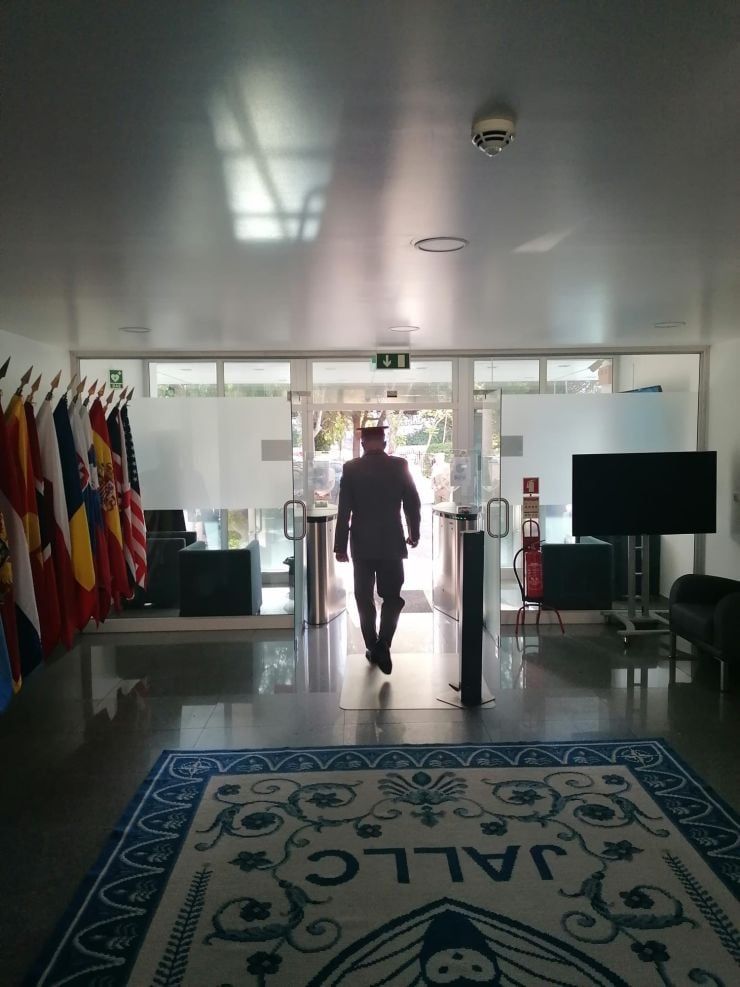 ACT's Supreme Allied Commander Transformation's (SACT) Representative in Europe, Major General Lucas Bronchales, presided over the proceedings on behalf of SACT, noting that the NATO Lessons Learned process guarantees the most efficient way for NATO to address the challenges it faces. Other distinguished guests at the ceremony included the Romanian Ambassador to Portugal, Her Excellency Ioana Bivolaru; the Portuguese Air Force Chief of Staff, General João Cartaxo Alves; the Romanian Deputy Chief of Defence, Lieutenant General Gheorghiță Vlad; and representatives from NATO, including Military Attachés and Portuguese Flag Officers.
After the change of command ceremony, the JALLC's new Commander, Commodore Fernando Artilheiro, addressed the audience noting that his impression of the JALLC is very positive and he intends to ensure the JALLC remains resilient, adaptive, and progressive. He also noted that the world and the way we live and work in it is not the same as it was three years ago. During his command, the JALLC will be ready to respond to the challenges the Alliance faces and serve the Allies in the best way possible.
Co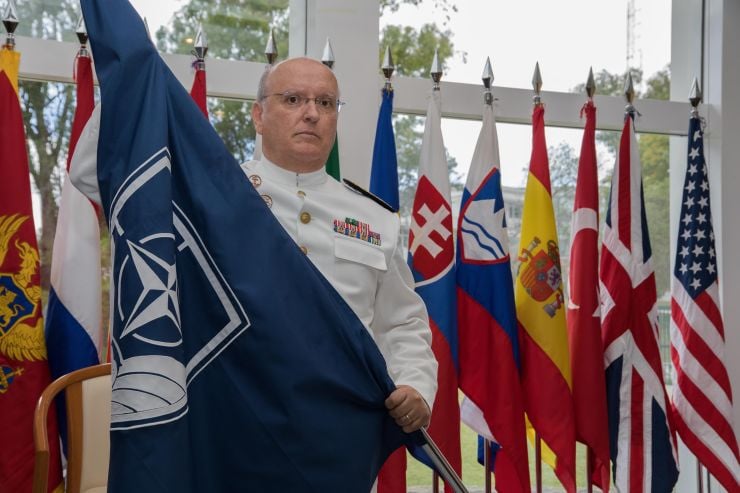 mmodore Artilheiro is a Flag Officer from the Portuguese Navy, where he has served since 1985. Until recently, he was in command of the NATO Maritime Geospatial, Meteorological, and Oceanographic Centre of Excellence. Prior to that, the Commodore served in several key positions in the Portuguese Hydrographic Institute, education and training, maritime authority, and in the Naval Force for Hydrographic and Defence Cooperation Missions.
His full CV is available on the JALLC's Website.
---