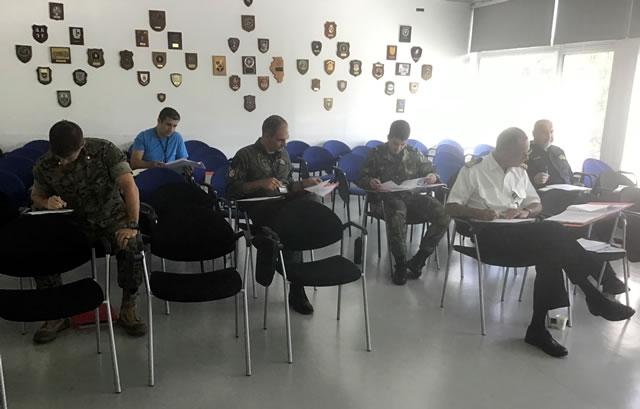 On 23 and 18 September, the JALLC's Editor, Ms. Jodie Lazell, delivered another iteration of the Analytical Writing Methods Course to JALLC newcomers and those who wanted to refresh their organized thinking and drafting skills. The course—five modules—focusses on providing students with the tools and skills necessary to organize their thoughts before they start writing and then how to build a solid argument. The course also includes modules on critical thinking and how to review documents which provides the students with an additional perspective when it comes to writing analytical documents
JALLC staff produce a wide variety of documents on a daily basis, from Joint Analysis Reports to NATO Lessons Learned Capability Assessment Reports, from Lessons Learned Active Content Management Reports to Point Papers on a host of Lessons Learned related topics. It is therefore important that the JALLC's staff are able to write clear, concise, and well-argued pieces. This course is always well-received and forms part of the JALLC's wider in-house training programme which also includes the well-known JALLC Analyst Training Course.
The next iteration of the JALLC's Analytical Writing Methods Course will take place in the spring of 2020. Final dates will be announced when available.
---