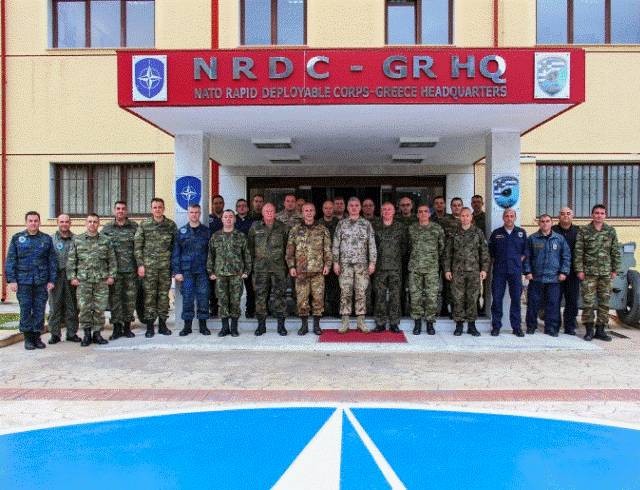 As part of NATO's Lessons Learned (LL) Engagement Plan for 2019, the JALLC Advisory and Training Team (JATT) conducted a three-day LL training course from 12 to 14 March at the NATO Rapid Deployable Corps – Greece (NRDC-GR).
NRDC-GR is a multinational HQ, one of the nine Graduated Readiness Forces Land HQs, of the NATO Force Structure (NFS). From September 2015 and on, NRDC-GR has initiated its transformation to Joint Task Force (JTF) HQ and Joint Logistic Support Group (JLSG) in the context of its mission for the Alliance. In June 2018, NRDC-GR successfully completed the NATO Evaluation as a JTF HQ and also assumed the commitment of a Stand by force in NATO Forces Long Term Commitment Plan.
The training course was attended by 26 students, from various services and with different subject matter expertise. The course's main objective was to provide the Training Audience an overview of the NATO LL Capability, analysis techniques applied by the JALLC, real life examples, practical work, success stories, and how to address some of the challenges of implementing a LL management system.
The event was a valuable opportunity to strengthen and broaden the NATO LL Community. It provided a common understanding on how NATO is a continuously learning organization, highlighting the benefits of lessons sharing.
---