Did you know that the JALLC will be celebrating its 20th anniversary on the 20th September 2022?
Should you wish to follow the event online, we will be broadcasting live from 15:45 Lisbon Time via Facebook and YouTube. Please feel free to follow us on Facebook and YouTube for the regular updates.
In the picture you can see the plaque commemorating the opening of the JALLC being unveiled. This plaque still hangs in the JALLC's lobby today, now next to a plaque commemorating the 10th and 15th anniversaries, soon to be joined by a plaque to commemorate the 20th anniversary.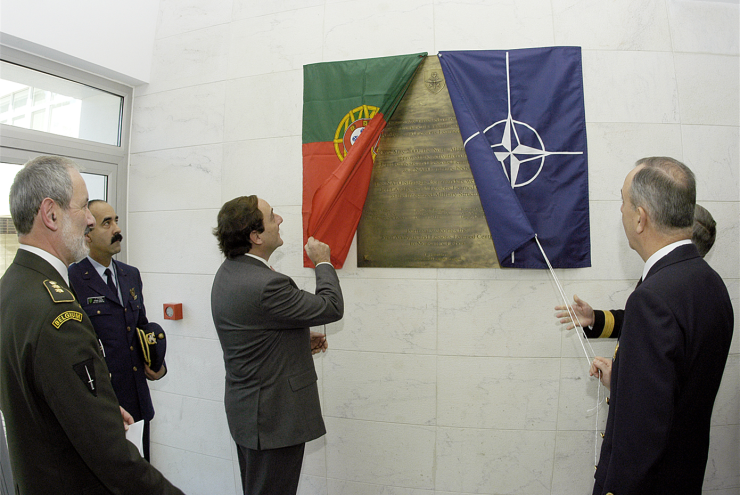 ---