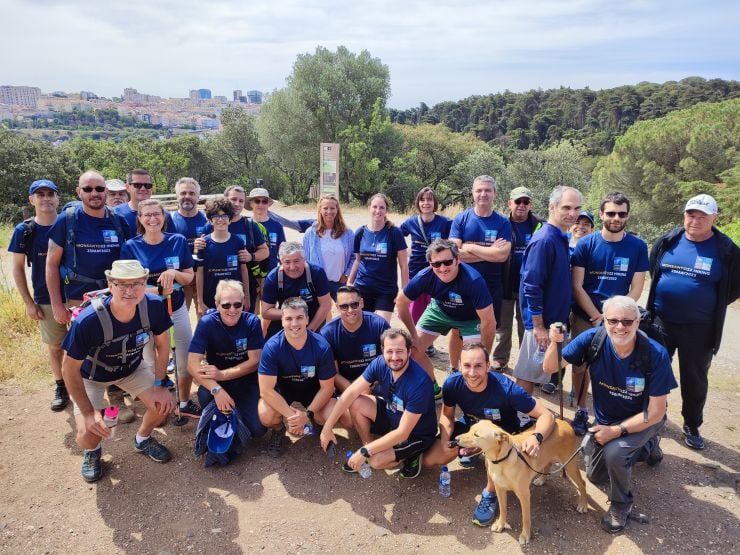 On 25 May, members of the JALLC staff–accompanied by their families - and in some cases their pets ─ participated in a hike through the Monsanto natural park near Lisbon, where the JALLC's facilities are located. The hike forms part of the JALLC's 20th Anniversary celebration programme, which includes formal events such as the NATO Lessons Learned Conference 2022, which took place earlier this month, and the upcoming formal anniversary ceremony in September, as well as some fun events for staff and their families to get together and enjoy this special year for the JALLC.
The 10 km walk was also an opportunity for staff to appreciate the beauty of our Host Nation, and to learn about geocaching, an outdoor activity where users can hide and seek containers, based on their GPS coordinates. To learn more about geocaching, click here. This part of the hike proved extremely informative, as only few people know about this interesting activity. It also allowed for the youngest member of our hiking group to have some fun in nature, while learning how to use a GPS!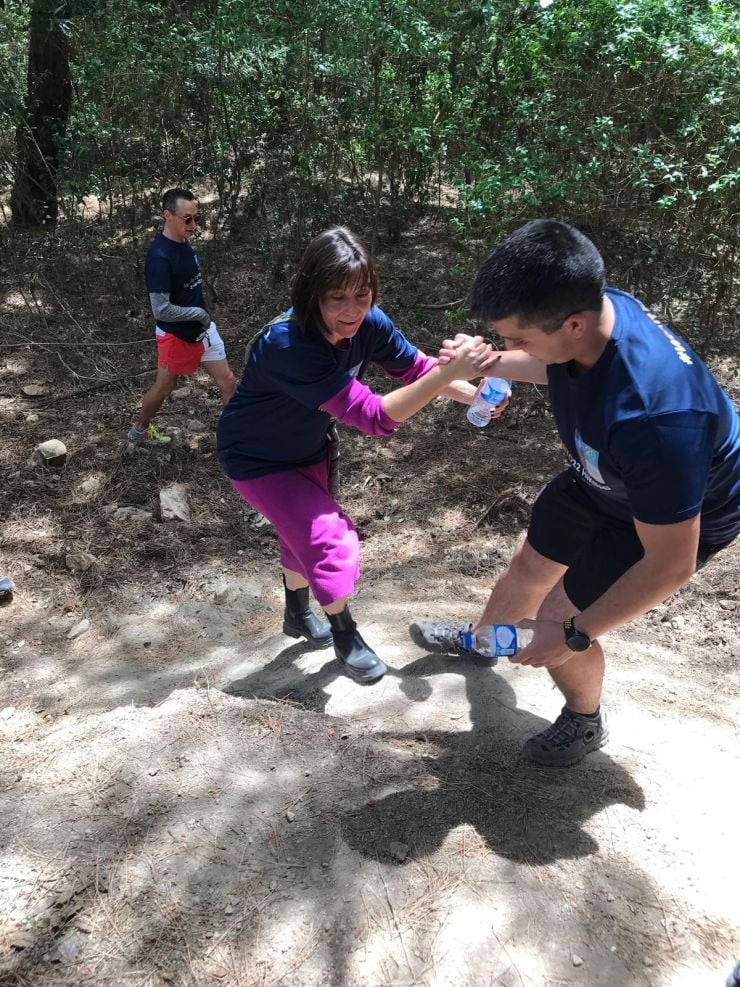 The hike's organizer was one of our most intrepid hikers, Lieutenant-Colonel Antonio Cotarelo. We asked him a few questions concerning the event, such as:
- Why organize a hike, and why specifically in Monsanto?
"We wanted to make all JALLC Personnel aware of the remarkable beauty of the Monsanto Natural Park, as a way to promote team spirit while making our staff realize how lucky we are to be situated in such a nice area of Lisbon. Very few of our staff had ever been to the Miradouro de Monsanto, a noteworthy tourist attraction that includes many notable artworks. As such, we took the opportunity to enjoy some time in the open air, celebrating our anniversary, building a team spirit and exploring our own neighbourhood."
- Do you think this is going to be a new JALLC tradition?
"To some extent, it already was: before the COVID-19 pandemic we used to go on walks on the Aqueduto das Águas Livres, a historic acqueduct that crosses the Alcantara valley, not too far away from the JALLC. Maybe next year we could go to the Sintra Natural Park, despite it being a considerably more challenging walk."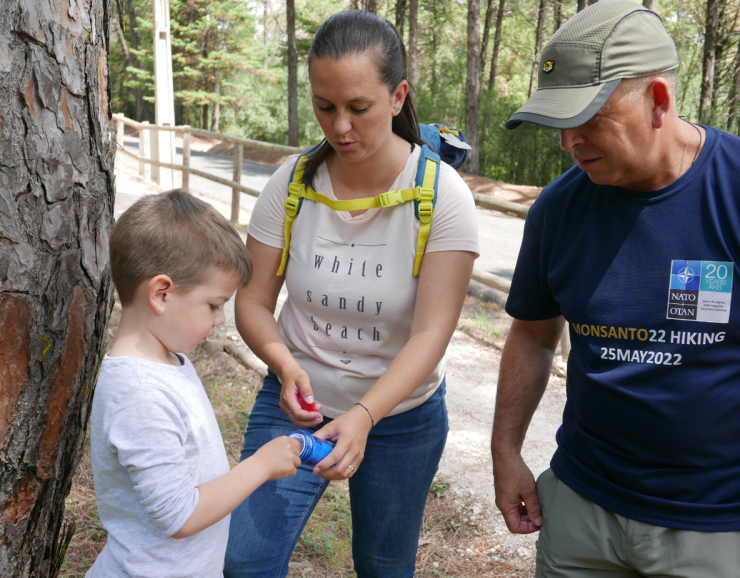 - What was the best part of the trip in your opinion?
"My team and I decided to have the Miradouro de Monsanto (Restaurant Panoramico) to be the last stop before returning to the JALLC, as it has the best views over Lisbon, in the hopes that it would motivate the most tired among our staff to pull through for the last few hundred meters. That, and then the barbecue."
Celebrations for the Anniversary are just getting started. There will be more events throughout the year to celebrate 20 years of the JALLC in Portugal.
---