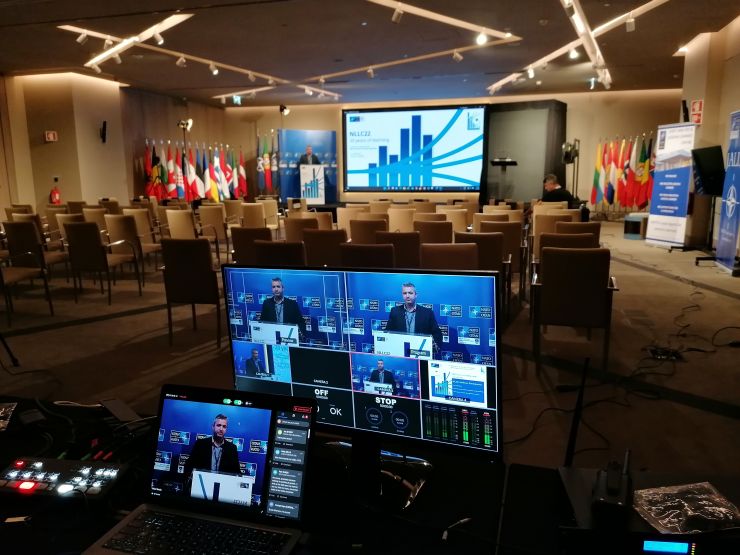 Today the NATO Lessons Learned Conference 2022 (NLLC22) started with a day full of technical checks, panel preparations, and various tests aimed at ensuring the JALLC's first hybrid NLLC takes place as smoothly as possible.

This morning we welcomed the first of the participants arriving in Lisbon and ran a successful communications check with our online participants connecting from all over the world.

Mr. Stefan Olaru, the NLLC22's Officer of Primary Responsibility, welcomed the 330 attendees, 75 of which on-site in Lisbon, and provided some brief administrative remarks concerning the format of the Conference. The afternoon was dedicated to preparation of the NLLC22 panels on NATO's Warfighting Capstone Concept (NWCC) & Warfare Development Agenda (WDA); Innovation in support of Lessons Learned; Overcoming challenges in learning enduring lessons in Exercises; and Overcoming challenges in learning enduring lessons in Operations. These will take place during the conference with both on-site and online participants contributing their opinions and insights on challenges and opportunities that NATO has faced over the past 20 years to gain insights for the next five years and beyond.

We will be waiting for you tomorrow for a very full day! Streamed sessions will start at 12.30.
---