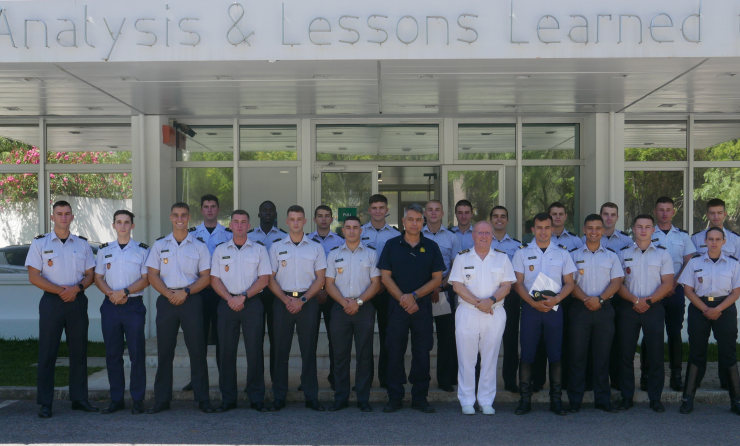 On 20 July 2022, 55 cadets from the Portuguese Military Academy visited the JALLC as part of their formation. As part of the Military Academy's curriculum, cadets are given the opportunity to visit relevant military and civilian institutions, aiming to give future officers a better understanding of their activities in different military domains.
All cadets of the Academy visit the JALLC during their fourth year, in order to gain awareness of the cooperation between NATO and Portugal and the important role the country plays in enabling the JALLC to carry out its activities for the Alliance.
During their visit to the JALLC, they had the opportunity to l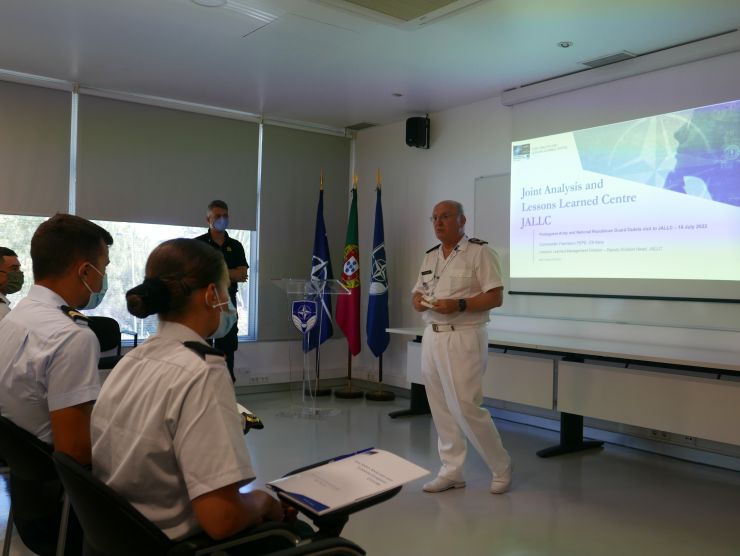 earn about the JALLC's activities, its role as NATO's lead agent for Lessons Learned, and find out more about the NATO Lessons Learned Capability and Process.
The cadets also discovered more about the JALLC's history as it celebrates its 20th Anniversary this year, and how the JALLC has contributed to a wide range of NATO Operations and Exercises over the years.
---