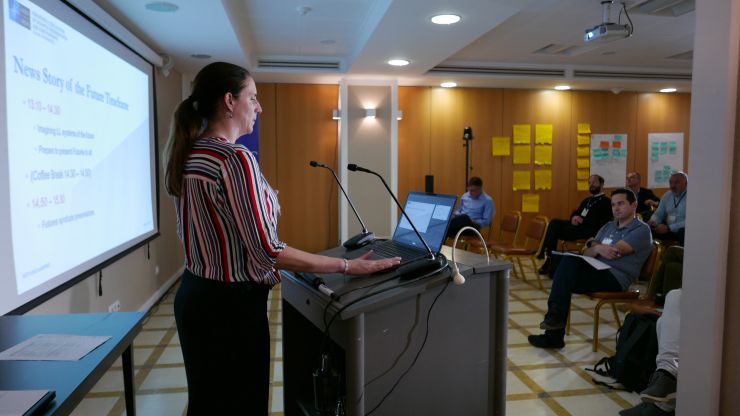 From 23 to 25 May 2023, the NATO hosted a three-day workshop in Cascais, Portugal. The purpose of the workshop was to facilitate LL end-users and LL staff to explore the ways in which incorporating semantic representation into LL tools could better support their everyday work. Semantic representation enhances the ability of machines to understand context, and offers the potential for future LL tools to be smarter and more automated.
The event was organized in partnership with a NATO Science and Technology Organization (STO) Research Task Group (SAS-IST-179) on Semantic Representation to Enhance Exploitation of Military Lessons Learned. The JALLC is co-chairing this three-year Research Task Group with the US Naval Information Warfare Centre Pacific.*
NATO and many nations are currently working on modernizing and transforming their LL systems to take advantage of AI. A critical enabler of this is the development of detailed use cases that can enable AI-developers to understand in depth the requirements of the AI-systems they are designing. A use case describes the ways in which a user interacts with a system from their point of view. Critical elements of a use case are the User Story and a detailed description of the User Journey associated with the User Story.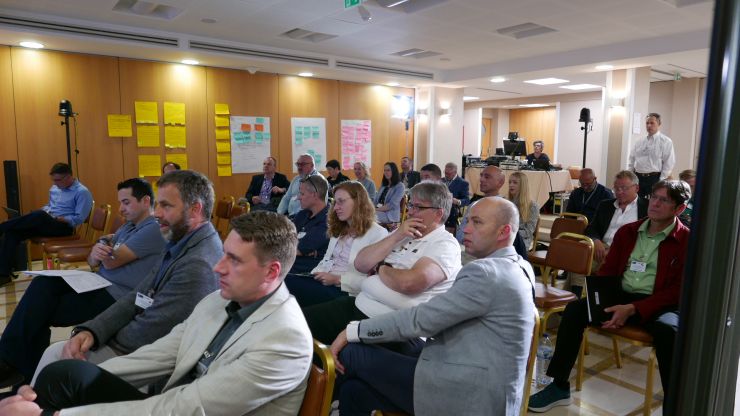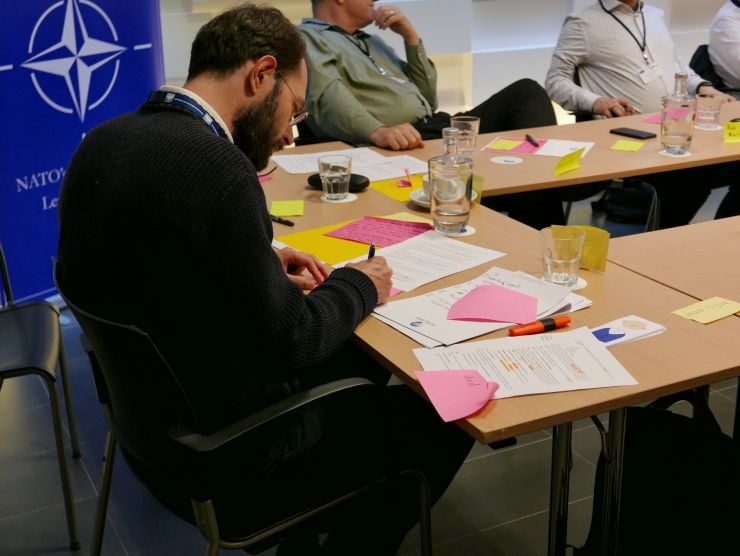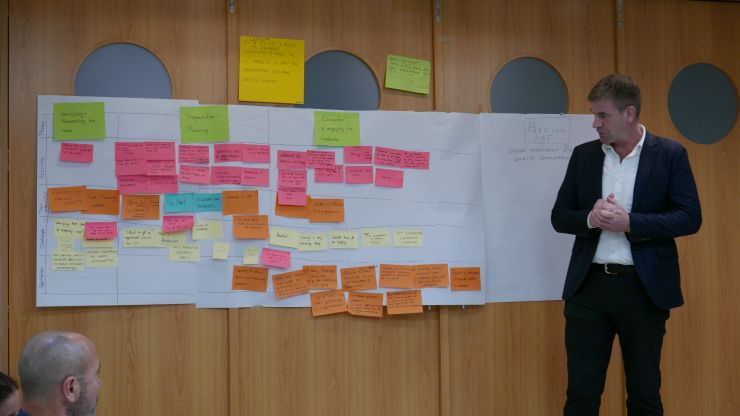 29 participants from 15 countries attended the workshop and worked in three syndicates to develop User Stories identifying who was trying to do what task and why. For example: as an LL Analyst, I need to get relevant LL info from the LL tool in a timely and intuitive manner so that I can produce effective analysis reports. Six User Stories were selected for development of detailed User Journeys.
The workshop ended with a final exercise that required each syndicate to Imagine the Future. The syndicates were asked to report the breaking news, as if they were a news broadcaster on TV, announcing the launch of a new innovative tool for NATO that would dramatically improve LL in NATO. The syndicates were allowed to imagine anything, except a time machine. The syndicates showed great imagination and creativity with their ideas including: microchip implants that would automatically register your observations and predict which LL you need in real time to help you avoid known mistakes; and AI-generated audio-video recreations of experiences that could allow the LL consumers to experience the LL in a realistic virtual setting.
The workshop was another successful LL event hosted by the JALLC. As the JALLC's commander noted in his opening speech in the context of NATO's Warfighting Capstone Concept and the Digital Transformation: "In the ever-changing global security threat environment that we are faced with today, NATO needs to be doing everything better and faster than its potential adversaries. Every area of the NATO enterprise needs to keep pace with technological advancements if it is to, not only keep up with its potential adversaries, but to eventually out-think, out-excel, out-fight, out-partner, and out-last them and stay ahead. The same is true for Lessons Learned."
The Workshop output will inform detailed Use Case development by the STO Research Task Group, which in turn will inform the JALLC-led development and implementation of a new NATO LL Toolset under the Innovation Line of Effort in the NATO LL Capability Improvement Roadmap 2021-2025.
* The US Naval Information Warfare Centre Pacificprovides technological and engineering support critical to information warfare for the U.S. Navy, Marine Corps, Air Force, Army and Coast Guard programmes, conducting basic research and prototype development through systems engineering, and integration to life cycle support of fielded systems.
---