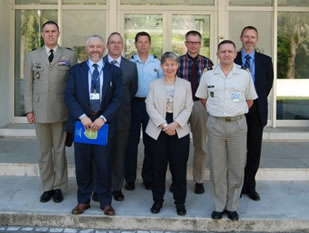 On Tuesday, 23 April 2013, a Delegation of C3 Board, leaded by Coronel François Leblanc, visited JALLC. The purpose of this visit was to become familiar with JALLC organization and activities.
The Delegation was welcomed by the Division Head Plans & Programming, Colonel Frédéric Curtaz, who provided a tailored short Command Briefing on JALLC organization, structure, Programme of Work and current activities and ongoing Projects.
The visit ended with the C3 Board members signing the JALLC Book of Honour .
---