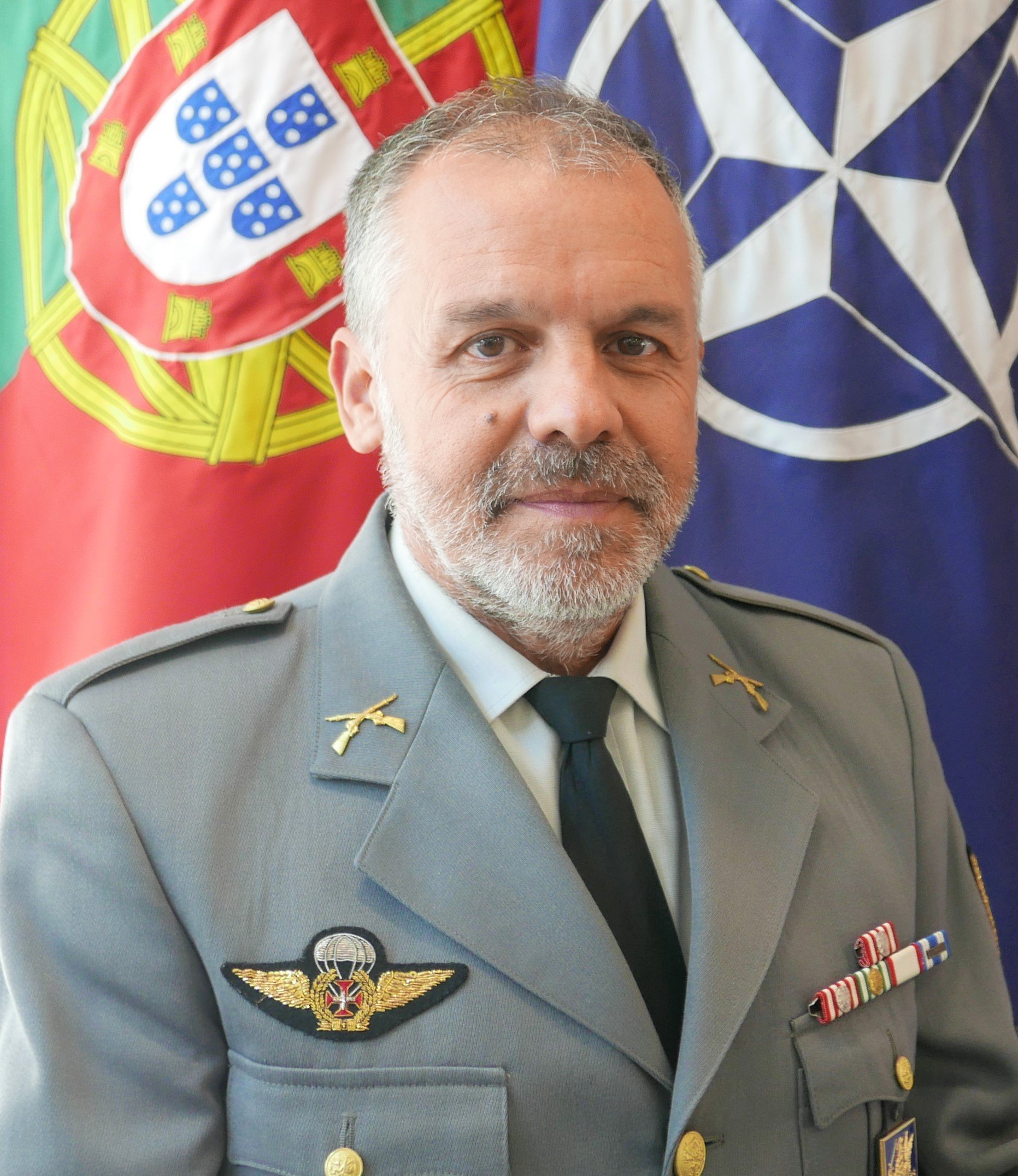 Colonel Manuel Rosa
Chief of Staff, Joint Analysis & Lessons Learned Centre
Command Group
About Colonel
Colonel
(COL, Portuguese Army) Manuel Rosa
Col. Rosa was born in Abrantes in October 1965. He enlisted at the age of 18 when he entered the Military Academy. Upon his graduation in 1988, he was commissioned as an Infantry Officer and assigned to the 2nd Infantry Battalion stationed in Abrantes, where he served as a Company Commander and Operations Officer.
In 1999, Col. Rosa attended the Senior Officer Promotion Course and after that the General Staff Course at the Institute for Advanced Military Studies (Military University Institute nowadays), where he went on to serve as Infantry Tactics and Operational Art instructor.
From 2009 to 2012, he was assigned to the NATO Land Component Command in Madrid, where he was posted as Staff Officer Land. During this assignment the Colonel was deployed to Afghanistan for six months to serve as Staff Officer at the Situational Awareness Room (ISAF HQ/SAR) in Kabul. Upon his return to Portugal, Colonel Rosa served as Deputy Commander of a Regiment in Terceira Island and, following his promotion to Colonel in 2014, he was posted to the Military Academy where he served as Department Chief until 2016. He was then assigned to attend the Senior Course at the NATO Defense College in Rome, and immediately after his graduation he served there as Faculty Advisor until November 2020.
Starting from July 2021, the Colonel was assigned as the JALLC's Chief of Staff.