ACT History and Background
History of Allied Command Transformation - 2003 - 2023
This year Allied Command Transformation celebrates it's 20th Anniversary.
Allied Command Transformation's mission is to contribute to preserving the peace, security and territorial integrity of Alliance member states by leading the warfare development of military structures, forces, capabilities and doctrines. The mission must enable NATO to meet its level of ambition and core missions.
From its inception in 2003, Allied Command Transformation demonstrated the importance placed by NATO Nations on the roles of transformation and development as continuous and essential drivers for change – drivers of change that will ensure the relevance of the Alliance in a rapidly evolving and complex global security environment.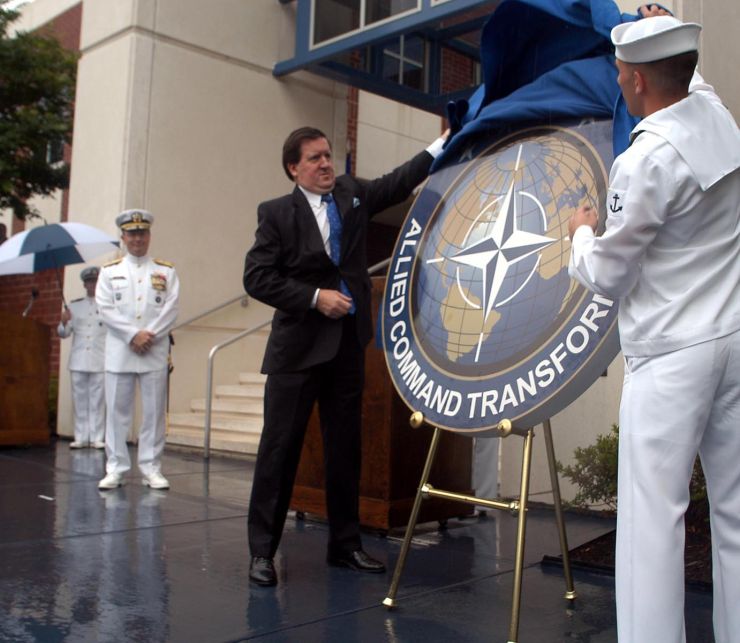 Allied Command Transformation is organized around four principal functions:
Strategic thinking;

Development of capabilities;

Education, training and exercises; and,

Co-operation and engagement.
These functions are reflected in the composition of Allied Command Transformation which has its Headquarters in Norfolk, Virginia and three subordinate entities in Norway (Joint Warfare Centre), in Poland (Joint Force Training Centre) and in Portugal (Joint Analysis & Lessons Learned Centre).
Allied Command Transformation also includes a representative at NATO Headquarters in Brussels and at the Pentagon outside Washington, DC, an Allied Command Transformation Staff Element who sits alongside Allied Command Operations Headquarters, Supreme Headquarters Allied Powers Europe and a Military Partnership Directorate shared with the other NATO Strategic Command: Allied Command Operations.
NATO's other education and training facilities and nationally-run entities (which are not part of the NATO Command Structure) also co-ordinate with Allied Command Transformation. These entities include the NATO Defense College in Italy, the NATO School in Germany and the NATO Maritime Interdiction Operational Training Centre in Greece, as well as the nationally-run Centres of Excellence. Other NATO Agencies also interact regularly with Allied Command Transformation on matters of common concern.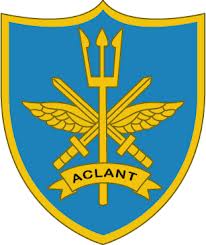 Before 2002, NATO's two Supreme Commands were known as Allied Command Europe, established in 1951, and Allied Command Atlantic created a year later, in 1952.
Both of these Commands were streamlined at the end of the Cold War reducing the NATO Command Structure from 78 headquarters to 20 headquarters. In 2002, a decision was made to reorganise the NATO Command Structure and make it leaner and more efficient. Additionally, Alliance thinking fundamentally shifted: The NATO Command Structure was to be based on functionality rather than geography. The former Allied Command Europe became Allied Command Operations, responsible for all current Alliance operations, including maritime operations. The former Allied Command Atlantic became Allied Command Transformation, responsible for future operations.
Allied Command Transformation was commissioned on June 19th, 2003.
Allied Command Transformation is led by Supreme Allied Commander Transformation (SACT), General Philippe Lavigne and its Headquarters (HQ Supreme Allied Commander Transformation (HQ SACT)) is based in Norfolk, Virginia in the USA. The internal organization of Allied Command Transformation is based on three pillars: Strategic Plans and Policy, Capability Development and Joint Force Development. These pillars work on Strategic Foresight, Strategic Analysis, Innovation, Concepts, Strategy and Military Policy Advice, Partnerships, Defence Planning, Lessons Learned, Capability Development, Experimentation, Wargaming, Doctrine and Education and Individual Training, including the development Human Capital.
The Joint Force Training Centre (based in Poland), the Joint Warfare Centre (based in Norway), and the Joint Analysis and Lessons Learned Centre (based in Portugal), form part of Allied Command Transformation and reinforce the transatalntic bond that characterizes NATO. Each of these subordnate commands contributes to the wider Allied Command Transformation mission in it's own way, and together they support HQ SACT in carrying out its mission. ACT further fosters strong relationships with NATO Centres of Excellence and uses the professional knowledge of those centres on a broad range of important topics.
Supreme Allied Commander Transformation visits the JALLC
On 20 September 2022, the JALLC celebrated its 20th anniversary. In honour of this special day for the JALLC, SACT, General Philippe Lavigne, paid the JALLC a visit. He not only spoke to staff, visiting them in their offices to find out what we really do here at JALLC, but he also addressed the JALLC's staff in a special speech to mark the anniversary. You can see the highlights of this visit in the video below.
ACT's 20 Years of Strategic Success: Leading NATO Transformation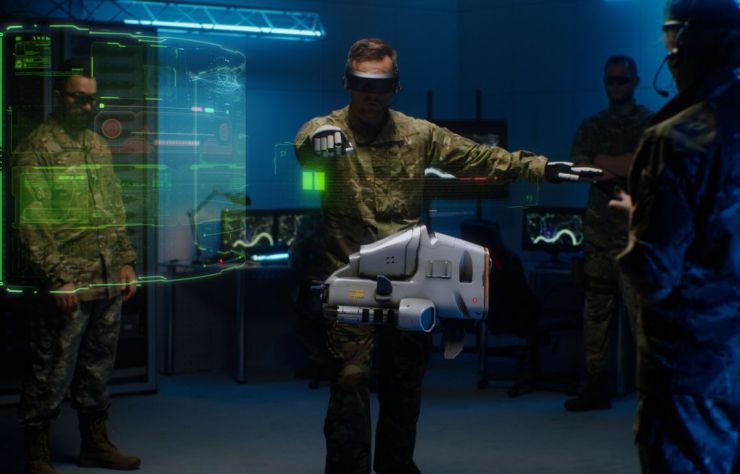 For 20 years, Allied Command Transformation has improved military effectiveness and interoperability throughout the Alliance, anticipating security needs, designing capabilities, and educating talents to maintain and refine NATO's edge. Highlights include the NATO Defence Planning Process, the NATO Warfighting Capstone Concept, and the Warfare Development Agenda, all of which are part of Allied Command Transformation's deliverables to the Alliance.
Find out more about the 20 succesful years of Allied Command Transfromation here.
Celebrating 20 years of Allied Command Transformation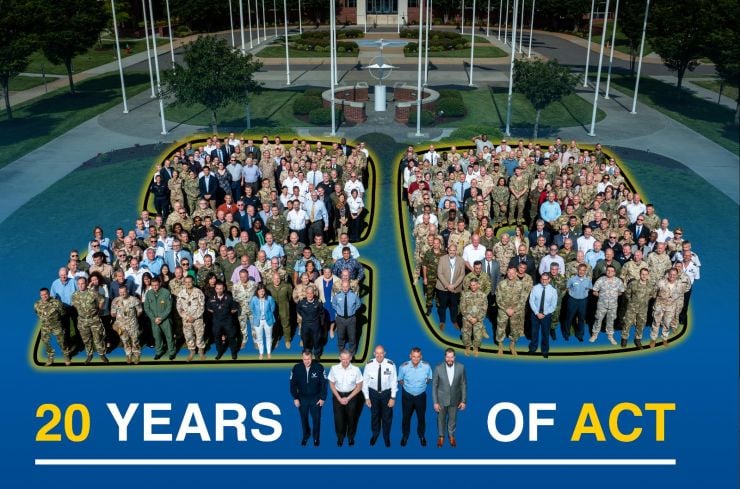 On 7 June 2023, Allied Command Transformation celebrated its 20th anniversary. Norfolk, VA is NATO's home in North America, where Allied Command Transformation leads transformation and modernization for NATO to understand better, decide faster, and be stronger together. The JALLC's Commander, Commodore Fernando Artilheiro attended the event for the JALLC. Read more about the celebrations here.
---
You can find out more about Allied Command Transformation from this informative brochure on what the Command does and how it does it.